India's Super Brain Collaboration with HackerEarth
We are proud to announce that we have collaborated with HackerEarth and this would mean that going forward all the contests on each Friday will be held on Hackerearth's platform. As part of our deal, we will be sharing you the proper guidelines on how to access tests on each Friday, and then ensure that you understand everything on our announcement portal by 23rd August, 2020. We will also open a...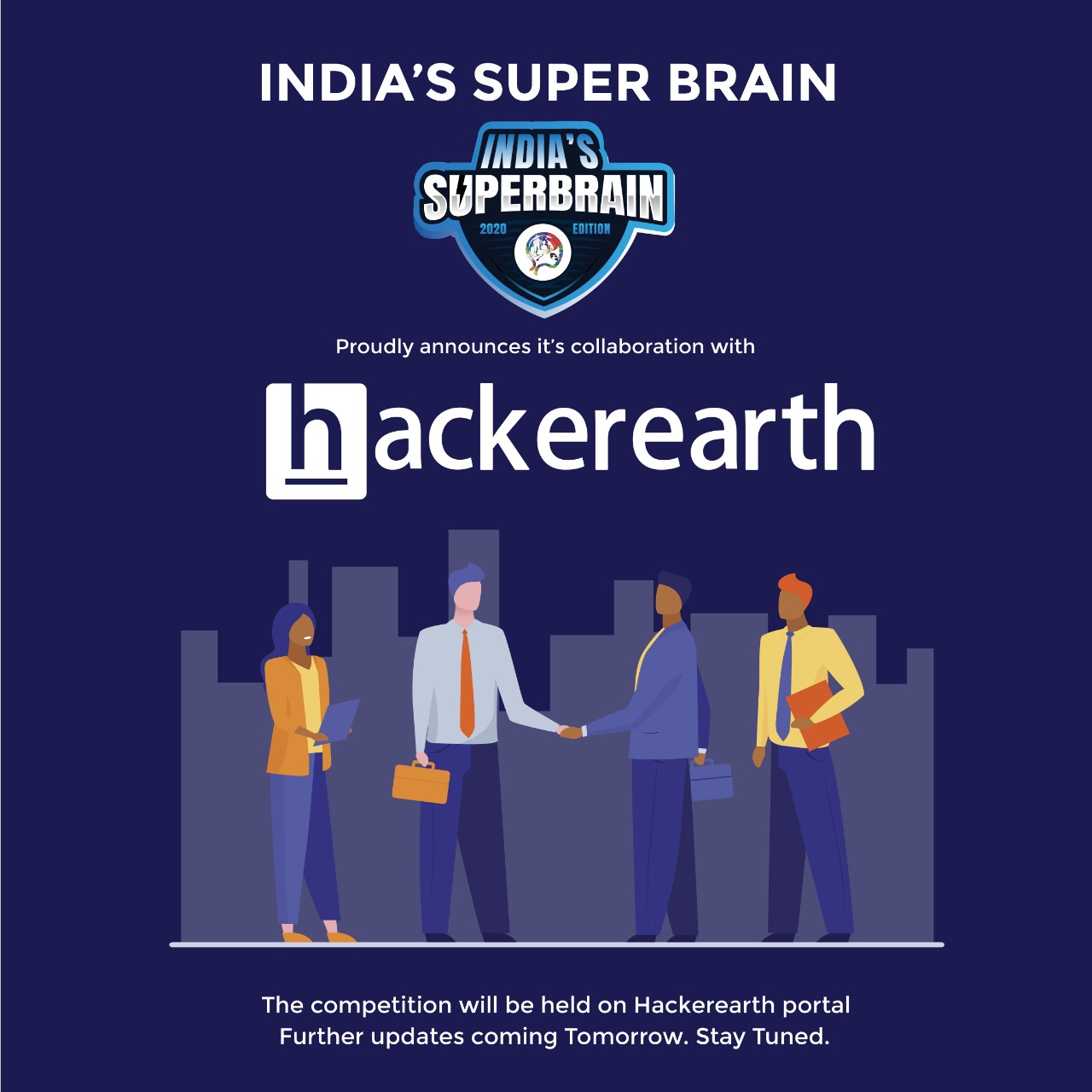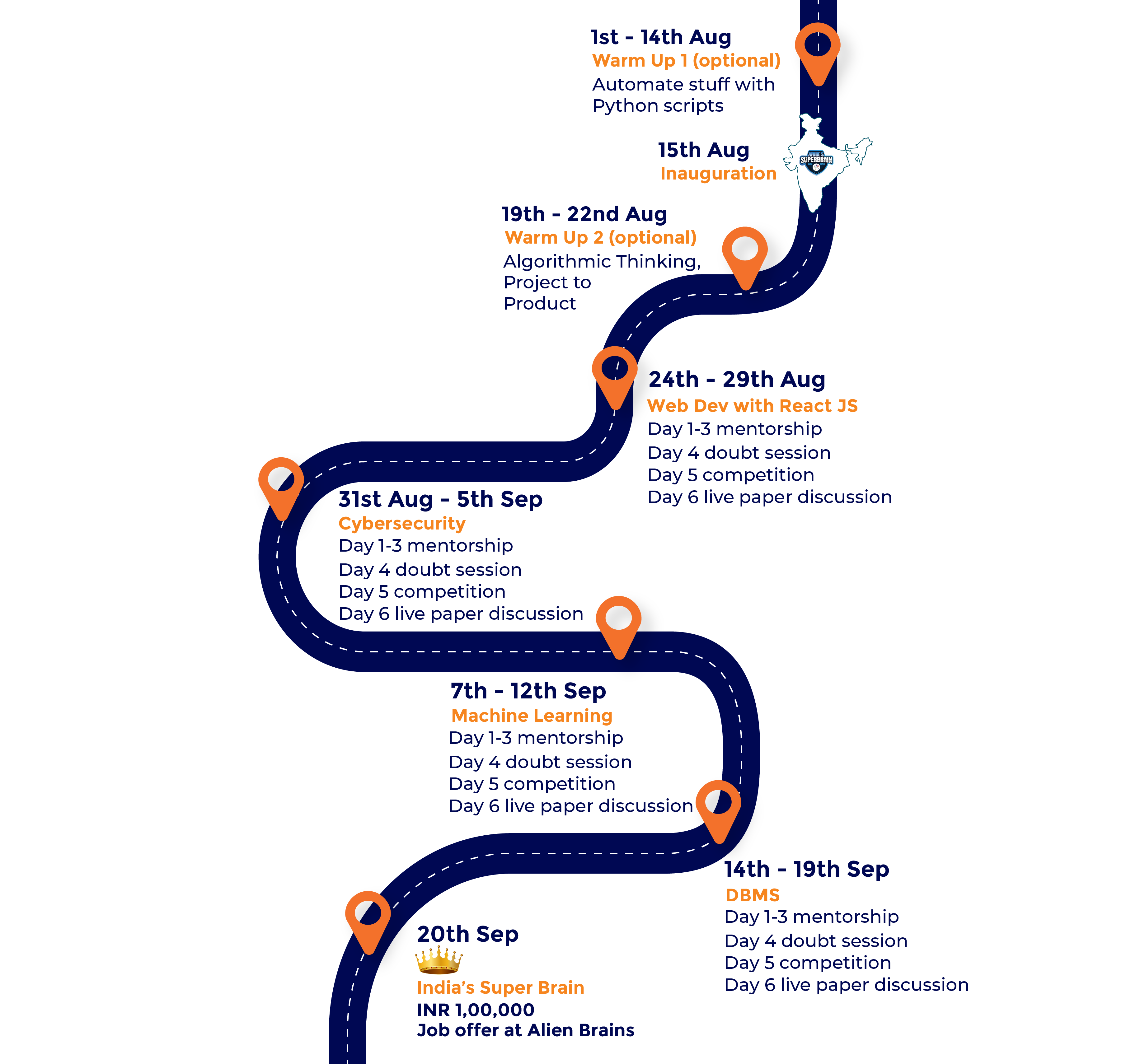 The actual competition starts from 24th August, 2020.
While the actual competition will start from 24th August, 2020., the warmups python course is a complimentary cum optional course from our side to all our registered participants, where we are trying to understand the kind of stuffs we can deliver to you with every video that we release and where you get to understand how to automate stuffs in Python. The first two videos are already out as we sp...